Anders Nilsson, author of the book The Gentle Way of the Heart, stopped by to share with us a piece he wrote.


---
---
About the book:
In The Gentle Way of the Heart, scientist Anders Nilssonpresents a perspective on how to navigate life guided by the heart. He believes that each of us has a spark of God deep within and a heart filled with Divine Light. The challenge is to stay connected to this source of vitality and transformation in the hurried and challenging circumstances of modern life.

In The Gentle Way of the Heart, Nilsson provides unique insights, exercises and meditations to launch you on a great spiritual adventure. The Gentle Way is a spiritual path for regaining a sense of who you are at a deep level. Follow its practices outlined in this book and dissolve your false self; allow your true self to blossom. The newfound light within will dispel your day-to-day fears.

A scientist who has a deep conviction of the dance of spirit in the physical universe, Nilsson shows how to create a personally unique and fulfilling life when you live moment-by-moment without expectations or fear. Read The Gentle Way of the Heartand learn how to expand your authentic, gentle, kind self from which a perspective of heart-felt acceptance and forgiveness grows. Enjoy the rewards of more harmony and love in your life.

---
About the author: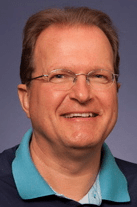 Anders Nilsson was born in Sweden where he has spent most of his life. He received a PhD in Physics from Uppsala University, Sweden, and has engaged in fundamental research in physics and chemistry. In 2000, he moved to California to become a Professor of Photon Science at Stanford University.
Nilsson is currently studying the fundamental properties and structure of liquid water and also chemical energy transformations on surfaces that are, for instance, related to artificial photosynthesis. He has authored or co-authored over 250 scientific papers and one scientific book.
In parallel, and independent from his role as Stanford professor, he has nurtured a strong spiritual awakening that started in the early 1990s, and that has been guided over the years by his own internal voice.
He has led numerous spiritual workshops in Sweden. This is his first spiritual book and his teaching program and upcoming events can be found on the Gentle Way website.
---
*This post may contain affiliate links*