Joshua P. Warren, author of the book It Was a Dark and Creepy Night, stopped by to share with us a piece he wrote.


---
---
About the book: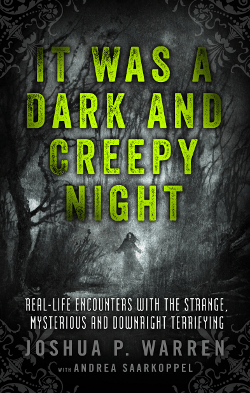 There were only three rules when Joshua P. Warren began collecting these stories from around the world: they had to be true, they had to be short, and they had to send a shiver down your spine.

It Was a Dark and Creepy Night presents a wide variety of weird and spooky tales about ghosts, UFOs, cryptids, angels, demons, ESP, interdimensional contact and more. Because each tale is short, this eerie little tome is perfect for a subway ride, a plane flight, or a night entertaining guests.

An internationally respected investigator of the unknown, Joshua adds his insight to these strange experiences. Some tales are too odd to easily categorize, but each one simple or complex transformed an ordinary person's life, revealing a facet of those uncanny phenomena that still leave us wondering…what if?

Imagine if:
You met a strange woman who said she remembered Lincoln's funeral, then vanished . . .
You dreamed you were being attacked by a demon and woke up to find scratch marks across your body . . .
The face of the person in front of you suddenly transformed into that of a reptilian . . .
Remember: These and the many other tales in this fascinating book are true, short, and eminently creepy!
---
About the author: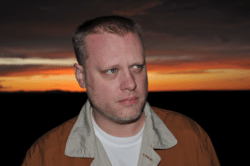 Joshua P. Warren was born in Asheville, North Carolina. He published his first book at the age of 14. Since then, he has published more than a dozen books, and has appeared on the Travel Channel, History Channel, National Geographic, Discovery, SyFy, Animal Planet, TLC, and many more networks. He is an on-screen credited feature film consultant for Warner Brothers, and his work has been recognized by CNN, Fox News, Entertainment Weekly, Delta Sky, and the New York Times. A nationally-syndicated radio host and consultant, he owns the Asheville Mystery Museum and the popular Haunted Asheville Ghost Tours. Warren divides his time between Asheville and his Bermuda Triangle Research Base in Puerto Rico. See clips of his work at:
www.JoshuaPWarren.com
.
---
*This post may contain affiliate links*