---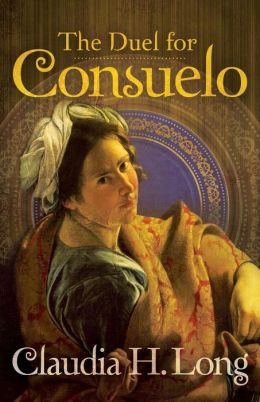 History, love, and faith combine in a gripping novel set in early 1700's Mexico.

In this second passionate and thrilling story of the Castillo family, the daughter of a secret Jew is caught between love and the burdens of a despised and threatened religion.

The Enlightenment is making slow in-roads, but Consuelo's world is still under the dark cloud of the Inquisition.

Forced to choose between protecting her ailing mother and the love of dashing Juan Carlos Castillo, Consuelo's personal dilemma reflects the conflicts of history as they unfold in 1711 Mexico.

A rich, romantic story illuminating the timeless complexities of family, faith, and love.
---
Received for review.
The idea of historical fiction set not in Europe, but in Mexico was quite intriguing and I had to give it a try.
The setting is so unique to most historical fiction readers that it gives a fresh spin on the rather predictable story of Consuelo who, of course, has two admirers determined to win her. What also makes this different than most historical fiction is the Inquisition aspect. The book provides an intriguing look into the lives of those oppressed by the Catholic Church and the ramifications for their loved ones.
While I never did fully grow to like Consuelo or her mother, Leila, (mostly due to the fact that the story was told from different perspectives which was confusing at first) they were interesting characters and very well written.
The author did a brilliant job of drawing you into a little known world and exposing the trials and triumphs of its inhabitants.
I definitely recommend this to historical fiction fans who should thoroughly enjoy the level of detail and obvious care the author invested in the book.
★★★
☆☆
= Liked It
---
*This post may contain affiliate links*