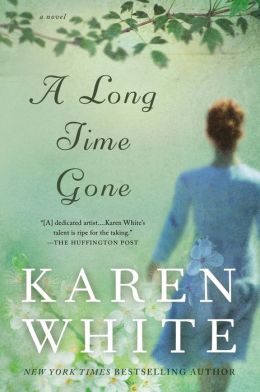 "We Walker women were born screaming into this world, the beginning of a lifelong quest to find what would quiet us. But whatever drove us away was never stronger than the pull of what brought us back...."

When Vivien Walker left her home in the Mississippi Delta, she swore never to go back, as generations of the women in her family had. But in the spring, nine years to the day since she'd left, that's exactly what happens—Vivien returns, fleeing from a broken marriage and her lost dreams for children.

What she hopes to find is solace with "Bootsie," her dear grandmother who raised her, a Walker woman with a knack for making everything all right. But instead she finds that her grandmother has died and that her estranged mother is drifting further away from her memories. Now Vivien is forced into the unexpected role of caretaker, challenging her personal quest to find the girl she herself once was.

But for Vivien things change in ways she cannot imagine when a violent storm reveals the remains of a long-dead woman buried near the Walker home, not far from the cypress swamp that is soon to give up its ghosts. Vivien knows there is now only one way to rediscover herself—by uncovering the secrets of her family and breaking the cycle of loss that has haunted them for generations.


---
Received for review.
I wanted to like this more than I did. I've read other books from the author and they were quite good so I was expecting good things from this as well but I felt a bit let down.
Vivian did absolutely nothing for me. She was not sympathetic in the least and her family's supposed genteel "poverty" did nothing to endear them to me either. The entire group was just so self-absorbed and petty that I really could not like any of them. The mystery of the woman buried near her home was interesting and the only thing that kept me reading a book about such disagreeable people.
This was a decidedly depressing read and certainly not the usual light, happy summer reading, but if you're looking for something with substance and a quality story this is a very good choice.
★★★
☆☆
= Liked It
---
*This post may contain affiliate links*