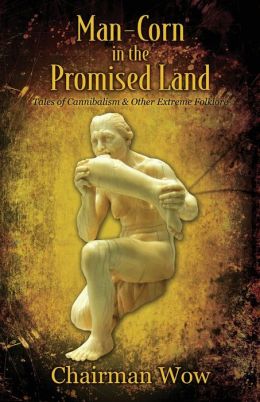 Chairman Wow's Man-Corn in the Promised Land is a no-compromise, stomach-churning vision of the intersection between horror and revelation. Read at your own risk...







---
Received for review.
I'm always up for a good horror book but this wasn't really a horror book. It was more a collection of poems and short stories that were extremely disjointed. When I came to the Sex Zombies portion which featured "rape-ghouls" I finally had to abandon this. It was just too ridiculous. I gather this is meant to be scary but it's really just silly. It reminded me more of a low budget horror movie than anything else.
I was not particularly impressed and really cannot recommend this.
---
*This post may contain affiliate links*