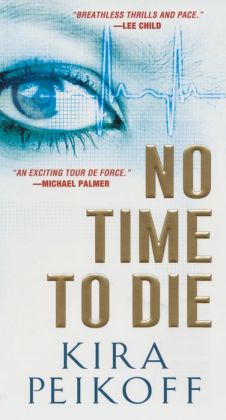 In a Washington, D.C. research lab, a brilliant scientist is attacked by his own test subjects.

At Columbia University, a talented biochemist is lured out of her apartment and never seen again.

In the Justice Department's new Bioethics Committee, agent Les Mahler sees a sinister pattern emerging...

Zoe Kincaid is a petite college student whose rare genetic makeup may hold the key to a powerful medical breakthrough.

When she is kidnapped, the very thing mankind has wanted since the dawn of time threatens to unleash our final destruction.


---
ARC received for review.
Bio-thrillers usually freak me out - and not in a good way - but this was deliciously thrilling and intelligent and left me feeling more excited than disturbed.
The author did a brilliant job of combining action and science with genuinely likable characters which made for an incredibly satisfying read. The fact that the science in the book was quite feasible made it just that extra bit better. The whole book had a very Orphan Black feel to it which was awesome.
This is a must read for bio-thriller fans and I definitely highly, highly recommend it to Michael Crichton and Michael Palmer fans who will thoroughly appreciate the gorgeously crafted story. I am eagerly awaiting the author's next release!
---
*This post may contain affiliate links*