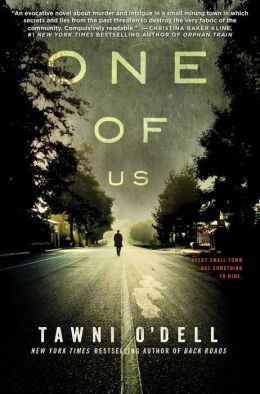 From the New York Times bestselling author of Back Roads comes a fast-paced literary thriller about a forensic psychologist forced to face his own demons after discovering his small hometown terrorized by a serial killer.

Dr. Sheridan Doyle—a fastidiously groomed and TV-friendly forensic psychologist—is the go-to shrink for the Philadelphia District Attorney's office whenever a twisted killer's mind eludes other experts. But beneath his Armani pinstripes, he's still Danny Doyle, the awkward, terrified, bullied boy from a blue-collar mining family, plagued by panic attacks and haunted by the tragic death of his little sister and mental unraveling of his mother years ago.

Returning to a hometown grappling with its own ghosts, Danny finds a dead body at the infamous Lost Creek gallows where a band of rebellious Irish miners was once executed. Strangely, the body is connected to the wealthy family responsible for the miners' deaths. Teaming up with veteran detective Rafe, a father-like figure from his youth, Danny—in pursuit of a killer—comes dangerously close to startling truths about his family, his past, and himself.

In this masterfully told psychological thriller in the vein of Gillian Flynn's Gone Girl, the past and present collide to put Lost Creek's long-lived ghosts to bed.


---
Received for review.
This was my first experience with the author so I wasn't sure quite what to expect but I was very pleasantly surprised.
I just loved Dr. Sheridan Doyle. He was such a genuinely likable character to begin with and his interactions with his family were just so heartbreaking it made me like him even more. I also quite liked Rafe. He was such a nice, solid character that you couldn't help but like him.
I really liked how the author wove the past and present together into a compelling story of intrigue and murder. I was up well past my bedtime several nights reading the pages as fast as I could turn them.
I definitely recommend this fascinating book to anyone looking for a fresh new take on the genre.
---
*This post may contain affiliate links*