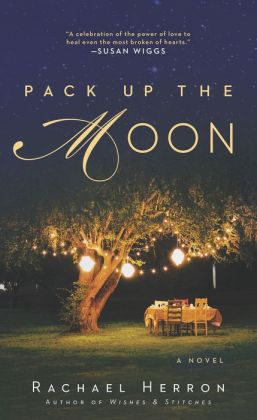 A poignant novel about loss, lies, and the unbreakable bonds of family.

Three years after a horrible tragedy took her son and tore her family apart, artist Kate Monroe is beginning to pick up the pieces of her life and move on. At a gala showcasing her triumphant return to the art world, Kate's world is rocked again when the daughter she gave up for adoption twenty-two years ago introduces herself.

Pree is the child Kate never knew and never forgot. But Pree has questions that Kate isn't sure she's ready to answer. For one thing, she never told Pree's father, her high school sweetheart and ex-husband, Nolan, that they had a daughter. For another, Kate hasn't spoken to Nolan for three years, not since the accident which took their nine-year-old son from them. But to keep Pree from leaving forever, Kate will have to confront the secrets that have haunted her since her son died and discover if the love of her family is strong enough to survive even the most heartbreaking of betrayals…


---
Received for review.
I wanted to like this, I really did, but I was rather disappointed.
Frankly, Kate's attitude and behavior just did nothing for me. Her bad behavior left me unimpressed. I gather you were supposed to feel some sort of sympathy for her but I just found her distasteful. Her interactions with both Pree and her ex-husband, Nolan, left me wanting to smack her. She was so self centered and really just an all around horrible person.
The story was also incredibly unrealistic. Yes, let's replace the son who died with a daughter you never knew existed and we'll be a happy little family again. Um, no.
This was a completely unenjoyable read despite being very well written. I really cannot recommend it.
★★
☆☆☆
= Just Okay
---
*This post may contain affiliate links*