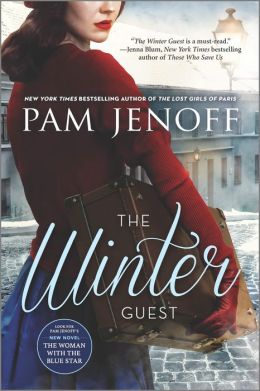 A stirring novel of first love in a time of war and the unbearable choices that could tear sisters apart, from the celebrated author of The Kommandant's Girl

Life is a constant struggle for the eighteen-year-old Nowak twins as they raise their three younger siblings in rural Poland under the shadow of the Nazi occupation. The constant threat of arrest has made everyone in their village a spy, and turned neighbor against neighbor. Though rugged, independent Helena and pretty, gentle Ruth couldn't be more different, they are staunch allies in protecting their family from the threats the war brings closer to their doorstep with each passing day.

Then Helena discovers an American paratrooper stranded outside their small mountain village, wounded, but alive. Risking the safety of herself and her family, she hides Sam—a Jew—but Helena's concern for the American grows into something much deeper. Defying the perils that render a future together all but impossible, Sam and Helena make plans for the family to flee. But Helena is forced to contend with the jealousy her choices have sparked in Ruth, culminating in a singular act of betrayal that endangers them all—and setting in motion a chain of events that will reverberate across continents and decades.


---
Received for review.
Pam Jenoff always does an amazing job of fully immersing readers in the world of her characters and this is another brilliant experience.
The story is so raw and haunting that it just kept me reading long past my bedtime several nights. Even though I never really identified with either Helena or Ruth I was quite pleased by the outcome of both their stories. I thought the author handled a heartbreaking situation beautifully and rather unexpectedly. It was interesting to see how each twin developed and the final chapter, which revealed their ultimate fates, was deeply satisfying.
I definitely highly, highly recommend this not only to historical fiction fans but to those who just want enjoy a really good story that happens to be set in the 1940s.
---
*This post may contain affiliate links*