Lisa N. Alexander, author of the book Put It Out There!, stopped by for an interview.


---
Can you tell us a little bit about yourself?
I'm the owner of a creative agency called PrettyWork Creative and I firmly believe in collaboration as a means for women business owners to grow their businesses. Recent statistics state that nearly 70 percent of all women business owners in the United Stated earn annual revenues of $25K or less. I believe that women who want to make more, should be able to do so and collaboration is one way to reach that goal.
What do you do when you're not writing?
I'm plotting world domination! I'm growing several businesses at the same time, which is a lot to chew at one time, but I'm thankful for good friends to keep me sane. I volunteer for the only safe house in Texas that helps rehabilitate young girls and women rescued from sex trafficking. In between all of that, I'm Elgin's wife, mom to a high school football player and grandma to the sweetest eight-month old you've ever met.
When did your first start writing?
I started writing back in high school. I loved creative writing and even got away with writing a poem instead of an essay for an English class. My teacher was that impressed! I wrote my first book almost five years ago and have been a blogger for about that long.
Is there any particular author or book that influenced you in any way either growing up or as an adult?
If you know my background this is going to sound really weird but I loved Edgar Allen Poe as a teenager. His writings were so dark but they intrigued me. He painted such descriptive pictures that I could easily see the scene and I think that's so important in writing. Can you paint a scene with words that the readers can place themselves in the scene? It's what I strive for in my own writings. Then there's Judy Candis, a Christian fiction author who writes great suspense novels. Still Rage and All Things Hidden are my favorite pieces from her.


What inspired you to write this particular book?

It goes back to that 70 percent figure I mentioned earlier. I know some women are terrified to put whatever their "it" is out there and put it out there in a big way. Some women talk themselves out of their greatness even before they get started. I want to be the counter voice in their head telling them to put it out there! I want women to succeed and not shy away from their gifts, their callings, their greatness. They have to put it out there.
What was your favorite chapter (or part) to write and why?
The first chapter on throwed-off thinking. Because we all have thoughts that are contrary to the truth of who we are. So I love that I had the chance to expound on what throwed-off thinking is and how to cure it. If you can get someone to change their mind, the battle is won.


What is best writing advice you can give?
Write deep and cut later!


Is there anything else you'd like your readers to know about the book?
The book is inspiring and thought provoking but it's also practical. The steps are something you can do immediately and they don't require tons of money but they do require effort.
---
About the book:
Put It Out There! 5 Steps To Kick Fear's Butt and Move Your Dream Forward is written by Lisa N. Alexander and part of her This Woman Knows Project.

Alexander explains how fear keeps us from pursuing our dreams and putting ourselves out there and how we can overcome those fears.

Always the great storyteller, Put It Out There contains stories that will make you laugh and have you nodding in agreement.

Alexander weaves it all together in five steps you can take today to move your dream forward.
---
---
About the author: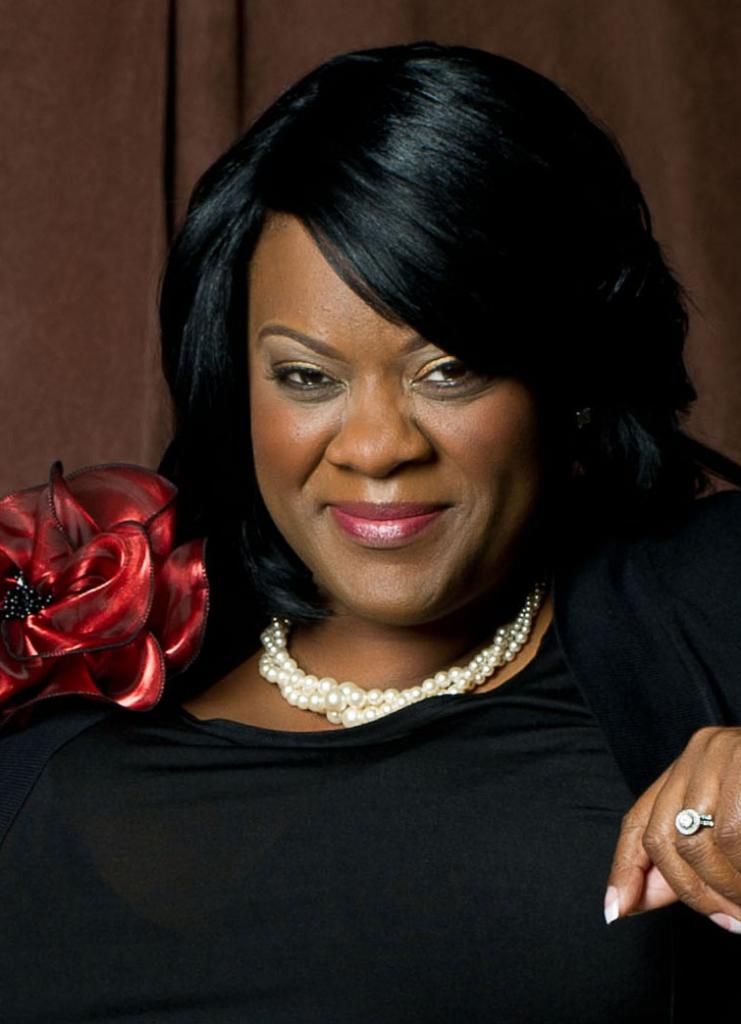 Known as The Marketing Stylist™, Lisa N. Alexander has worked as an art director, graphic designer and marketing consultant throughout her 20 year career. As a consultant and now CEO of PrettyWork Creative LLC, she helps entrepreneurs and small business owners grow their businesses through strategic marketing and planning. Lisa is also a Houston Business Blogger andHouston Business Podcaster.
Lisa describes this process as helping clients develop their WOW factor for their big marketing red carpet events. Web launches, advertising campaigns, social media marketing, new business launches are all big events that require the expertise of a stylist to help businesses put their best face forward and her clients love her for this.
Lisa is also a talented speaker and according to motivational business speaker, Karen McCullough, Lisa is one speaker she would go out of her way to hear speak. She infuses her ability to make the crowd laugh with her marketing know-how and personal growth lessons. She leaves her audiences, inspired, informed and empowered! Lisa has even shared a story at The Moth Story Slam in Houston. She's keeping her fingers crossed that her story may one day air on NPR.
Lisa is also the author of This Woman Knows, her personal story of coming into her own place of knowing and power. She shares this message with women through public speaking opportunities and encourages them to become women who know. Lisa also recently launched her third book, Put It Out There! 5 Steps to Kick Fear's Butt and Move Your Dream Forward.
Lisa has been featured on Lisa Stein's FreelanceMom.com site as one of the 10 Examples of Mom-Owned Businesses with Kick Ass Unique Selling Propositions, and Marjorie Clayman's list of 60 Women Whose Praises Must Be Sung. She's also appeared in an article on the American Express Open Forum Blog, and was a guest blogger for Marketing and PR expert Susan Harrow. Lisa has also spread her message abroad. She was featured in Vital Woman, a magazine based out of the UK and shared her marketing wisdom with this international audience in a Vital Woman's Business Growth Ladder Online Event.
One of Lisa's greatest achievements was going back to school and graduating with honors from Ashford University with a B.A. in PR and Marketing. She's also very proud of her volunteer work. Lisa currently volunteers at Freedom Place — a safe house for young girls rescued from sex trafficking and was the former Chief Communication Officer for The Freedom Coalition.
Lisa married her highschool sweetheart, Elgin Alexander and the two have been happily married for over 25 years and have two children. The two reside in Houston, Texas.
---