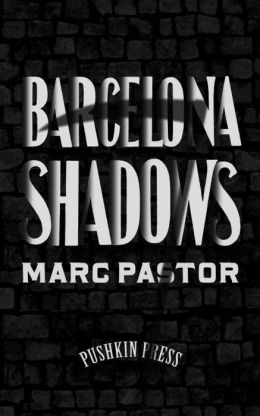 In 1917, Barcelona's infamous Raval district is alive with outlandish rumours.

A monster is abducting and murdering young children.

The police are either powerless to prevent his terrible crimes, or indifferent to them, since they concern only the sons and daughters of prostitutes.

But Inspector Moisès Corvo is determined to stop the outrages, and punish their perpetrator.

His inquiries take him on a tour of the Catalan capital,through slum, high-class brothel and casino, and end in a stomach-turning revelation.


---
Received for review.
I'm just going to say right up front that this is not for the faint of heart. If the Dexter novels make you squirm then give this a pass. However, if you enjoy dark mysteries this is a great option that will leave you breathless and slightly nauseated.
The book is translated from the Catalan and that fact alone would normally make me pass on it but the story looked so interesting that I decided to give it a try anyway and I'm so glad I did. The translator did an amazing job and I didn't feel like I was reading a translation at all.
The story itself is beyond creepy. I found myself thinking over and over again "Wow, that is so messed up!". The author did a brilliant job of bringing a truly sociopathic character to life for the reader in all of their evil glory.
I really liked Inspector Corvo and he felt very authentic to me as did his world. I could just feel the dark, depressing world descending upon me each time I opened the book. It really made all the difference in the world to enhance the feeling of dread I felt while reading.
This was an excellent, truly terrifying read that left me deeply disturbed. It is the perfect read for a dark night right before Halloween. I highly, highly recommend it to anyone looking for a truly bone chilling read.
---
*This post may contain affiliate links*