---
About the book:
Lou Lou loves her life on beautiful Kayla Island, where the beaches are golden sand, and beautiful fish and plants glow like jewels in the coral reef.

But life on the island is changing. As the climate is impacted by global warming, Lou Lou and her family have to find somewhere else to live.

Although Lou Lou is very sad to leave, she finds that inspiration and hope are waiting for her—and finding her new home will be the journey of a lifetime!

Join Lou Lou and her family on their worldwide travels, as they learn how love, community, and courage can come together to do wonderful things!
---
About the author: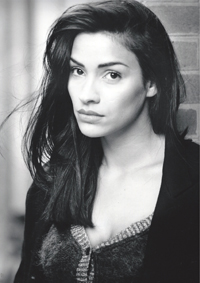 Safia Guerras began writing while expecting her third child. She has always been passionate about the written word and about story-telling. Born in Algeria, Safia travelled extensively through Europe, the USA, Africa and Asia before settling in the Middle East to raise a family. Her own children's sense of adventure and their wonderful ability to connect with others during their travels were an inspiration to her, and she began to work on a story about a little girl who travels around the world interacting with other cultures. Safia created her character Lou Lou after a trip to the Maldives in 2008. She was captivated by the islands, but distressed to find that they were being catastrophically affected by climate change. Drawing on her own experiences and observations, she writes in English (her third language) and works closely with illustrator Mai Kemble.
Find out more at
loulousworld.com
---
*This post may contain affiliate links*