---
About the book:
From down and out, laid off airplane factory whistleblower to multi-millionaire. She broke all the rules in network marketing and never looked back. Overweight and depressed, Chris visualized a world of abundance for herself and brought it to life.

Starting with a small $79 loan from her father, Chris strategically promoted her network marketing company with handmade flyers, turning her into a millionaire in less than 5 years. Since then she has gone on to make over $25 million in an industry that only a few people fully understand. Along the way she has been a key note speaker and has helped mentor and teach thousands of her marketing strategies.

For the first time ever she has put her knowledge in a book "The Millionaire Within Us".
Chris shares her no-nonsense approach to putting the customer's needs first
Teaches you the 3 words you must know to win the sale
How to instill faith and confidence in your customers, no matter the product
What it takes to make your life happy, healthy, and profitable
The 5 marketing secrets every business should know (Yes, you network marketing people are in business)
Why everyone in business needs to empower their customers in order to increase their revenues
Plus so much more.
Chris Carley leaves no stone unturned in this phenomenal book on marketing, advertising, and life. Enjoy and learn more at www.TheMillionaireWithin.Us
---
About the author: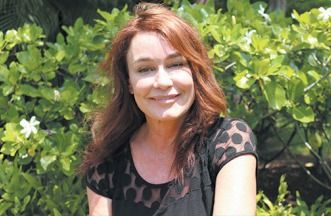 Chris Carley is a world renowned speaker and business expert. She has delivered her message of mastering the entrepreneurial spirit in 70 different countries. From her humble beginnings as factory worker making only $10.50/hour to becoming a millionaire in less than 5 years, Chris Carley knows what it takes to work "smarter not harder".
Her journey to becoming a multi-millionaire was not a straight path, but with the help of her father's $79 loan, her library card, and her deep desire to fulfill her dreams, she has helped thousands to achieve theirs.
---