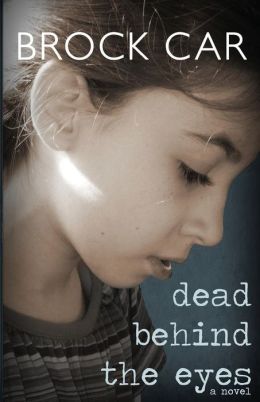 Newly promoted CEO Max Riley boards the corporate jet in Denver. When it lands in Omaha he is dead - murdered by an unseen assailant. As the people closest to Max are investigated we learn relationships are rarely what they seem. While police compile the hard evidence, private investigator Claudia Sullivan seeks answers she will find only by examining the deeper psychological mysteries that are more difficult to solve. Like why Max - a good man and loving father - put his children through such mental torture. Or, what turns bad behavior for some into chronic obsessions for others?

The stories of infidelity, sexual addiction, devoted spouses, and the privilege that comes with power are both touching and tragic. As much a whydunit as a whodunit, Dead Behind the Eyes weaves a patchwork of compelling stories and relatable characters that explore why some of us are strengthened by adversity and others fold.


---
Received for review.
I liked the idea of this book more than the actual reality. The story was intriguing and very well done but it did not create any sort of emotional connection with the characters. It felt like reading about a true crime story or watching a documentary. It was interesting, but easy to put down. There was nothing compelling enough to keep me reading.
I did enjoy that the story covered everything from the circumstances before the murder to the murder itself, and through to the trial and its aftermath. It was an interesting choice and added to the story.
The resolution was quite unexpected but, frankly, rather disappointing. By that point I just didn't care anymore. I didn't care who murdered Max or why, I just wanted the book to end.
Overall, this was a decent read but not one that will keep you up late at night reading past your bedtime.
---
*This post may contain affiliate links*