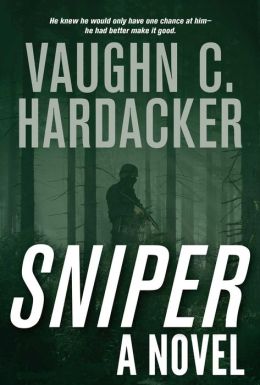 Overview When a sniper kills four people on Boston Common, Boston homicide detective Mike Houston and his partner Anne Bouchard are sent to investigate the case. Amidst the blood and terror, Houston discovers similarities, likenesses—the killer's positioning, his choice of victims, and his code of ethics—between the crime scene and his own training as a US Marine scout and sniper. And with the staging of the scene set for prime shock value, Houston has to wonder what it is this murderer intends to accomplish.

The connection is confirmed in the worst possible way when the sniper strikes again, this time killing Houston's ex-wife, severing what's left of the bond between Houston and his estranged daughter, Susie. It's personal now, and as the death toll rises, Houston and Bouchard will stop at nothing to find the cold-blooded sniper who's making a mockery of their department. In a final gesture of cat and mouse depravity, the killer kidnaps Susie, luring Houston to an island on a remote lake in Maine for a deadly, sniper-to-sniper showdown.


---
Received for review.
This was an interesting read and perfect for those intrigued by military fiction. The sniper angle takes it more from detective fiction into the military fiction range despite Houston and Bouchard actually being detectives since it features a sniper and lots (and lots) of sniper and military discussions.
The story was well written and contained plenty of action and suspense but I never really connected with either Houston or Bouchard so it wasn't quite as engaging as it could have been.
Overall though this was a good read and I certainly recommend it.
---
*This post may contain affiliate links*