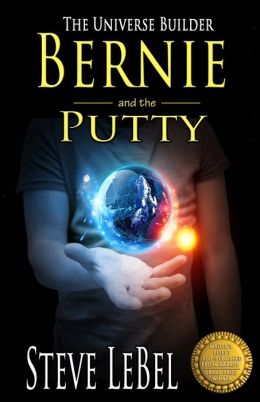 We have all heard of the fabled perfect being, the Greek God.

Well, how about a geek god? Named Bernie, yet. Fresh with his diploma from God School, determined but unsure, bright but without confidence, Bernie faces the challenge of building his own universe. If only it were that easy...

An old school rival will do whatever it takes to ensure Bernie's failure, even if it means destroying his world.

Get ready for a battle of good and evil between gods where only one of them plays by the rules. The noose tightens around Bernie's neck as the stakes are driven higher, threatening to cost him everything unless he can outwit his evil foe.

A fascinating tale of good vs. evil and a young hero on a journey of self-discovery in an original, humorous, fantastic wrapper.


---
Received for review.
With a bumbling universe builder and his fellow god who just wants to see him fail this sounded like a fun read and it was. It's basically the story of one jealous boy trying to hurt another (the standard good versus evil) but it has elements of humor and kindness that are missing in many books of this sort.
This was an entertaining and worthwhile read and I certainly recommend it.
---
*This post may contain affiliate links*