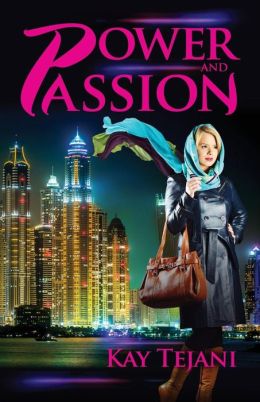 A must read for all ages!

Sara, an events coordinator, is working in the dazzling city of Dubai for the Middle East section of an international organization. When her fiancé, an executive, suggests she runs a grand event, she realizes she lacks the experience to launch such a daunting project. Through a series of events, she gains the help of a diverse group of friends, colleagues and family to pull- off the event of a lifetime. Together they make a powerful team with a passion to make a difference. Then a devastating lie changes the course of Sara's life and jeopardizes everything she has worked so hard to achieve. Determined to succeed, Sara finds the strength and confidence she needs to take on a world of men, money, power, and opulence.

Passion, adventure, romance, money and making a difference are blended in this story which gives unique insights into diversity and empowerment.


---
Received for review.
This clearly feminist fiction was a decided disappointment not helped along by the fact that it was very slow moving in parts with lots and lots of extraneous details.
The story was okay but there was an obvious feminist bent to it that the author felt compelled to keep hitting you over the head with. The author's attempts to make everything politically correct actually took away from the story and made is less enjoyable as it progressed. Yes, the characters are women with goals but do you have to mention it at least once a page?
The treatment of the men in the novel was actually quite unfortunate as well. At one point Sara is thrilled by a man's manners when he asks to make a call on his cellphone while they are meeting. So, according to the author men have no common decency in general and when that one gem does ask you if he can make a call you're supposed to fall all over him in thankfulness that he actually has common decency. It's really ridiculous.
Overall I was not impressed by this. The author's political and social views completely took over what could have been an interesting story and made reading it uncomfortable at best. I really cannot recommend this at all.
★★
☆☆☆
= Just Okay
---
*This post may contain affiliate links*