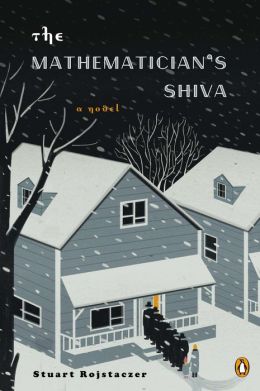 When the greatest female mathematician in history passes away, her son, Alexander "Sasha" Karnokovitch, just wants to mourn his mother in peace. But rumor has it the notoriously eccentric Polish émigré has solved one of the most difficult problems in all of mathematics, and has spitefully taken the solution to her grave. As a ragtag group of mathematicians from around the world descends upon Rachela's shiva, determined to find the proof or solve it for themselves—even if it means prying up the floorboards for notes or desperately scrutinizing the mutterings of her African Grey parrot—Sasha must come to terms with his mother's outsized influence on his life.

Spanning decades and continents, from a crowded living room in Madison, Wisconsin, to the windswept beach on the Barents Sea where a young Rachela had her first mathematical breakthrough, The Mathematician's Shiva is an unexpectedly moving and uproariously funny novel that captures humanity's drive not just to survive, but to achieve the impossible.


---
Received for review.
The idea of a group of obsessed intellectuals descending upon someone's home while they are in mourning just sounded too fun to pass up and this was a fun book. It's incredibly well written. It's smart and funny and touching all at once and makes you want to keep reading... and reading. In fact, this is among the very few books that I actually wish was a bit longer. It would have been nice to visit with the characters for a little while longer, but all good things must come to an end.
I certainly recommend this beautifully written novel and I am looking forward to the author's future releases.
---
*This post may contain affiliate links*