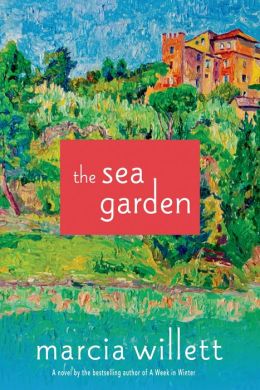 Marcia Willett delivers another powerful and touching tale of the importance of friendship and family in The Sea Garden.

Jess Penhaligon is on her way to Devon to receive an award for her botanical painting. Hosting her will be Kate, who gladly welcomes her into her home. Jess's own family fell apart several years ago, so she is grateful for Kate's friendliness —and her close unit of extended family and friends, who embrace Jess just as warmly.

As this group begins reminiscing on their pasts and sharing their stories with Jess, it becomes apparent that her family history may be linked with theirs. Long-buried secrets from past generations begin to be uncovered —but at what cost have they been kept hidden?


---
Received for review.
Marcia Willett's novels always leave me with a warm, fuzzy feeling at the end despite their rather complicated and emotional storylines. She has a wonderful ability to weave everything together so it comes out just as you'd hoped it would and you close the book feeling satisfied. This latest novel is no different.
This is a lovely story of family and friends set in lovely surroundings. The author transports you to their world and makes you truly feel as if you know these characters and, more importantly, want to know and like them.
Overall, the story is light yet touching and would make for a lovely beach read. I certainly recommend it.
---
*This post may contain affiliate links*