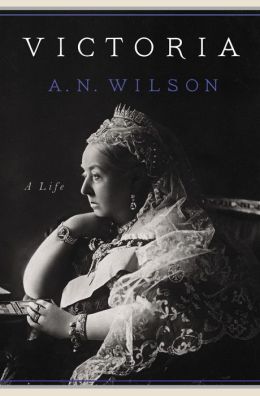 When Queen Victoria died in 1901, she had ruled for nearly sixty-four years. She was a mother of nine and grandmother of forty-two and the matriarch of royal Europe through her children's marriages. To many, Queen Victoria is a ruler shrouded in myth and mystique, an aging, stiff widow paraded as the figurehead to an all-male imperial enterprise. But in truth, Britain's longest-reigning monarch was one of the most passionate, expressive, humorous and unconventional women who ever lived, and the story of her life continues to fascinate.

A. N. Wilson's exhaustively researched and definitive biography includes a wealth of new material from previously unseen sources to show us Queen Victoria as she's never been seen before. Wilson explores the curious set of circumstances that led to Victoria's coronation, her strange and isolated childhood, her passionate marriage to Prince Albert and his pivotal influence even after death and her widowhood and subsequent intimate friendship with her Highland servant John Brown, all set against the backdrop of this momentous epoch in Britain's history—and the world's.

Born at the very moment of the expansion of British political and commercial power across the globe, Victoria went on to chart a unique course for her country even as she became the matriarch of nearly every great dynasty of Europe. Her destiny was thus interwoven with those of millions of people—not just in Europe but in the ever-expanding empire that Britain was becoming throughout the nineteenth century. The famed queen had a face that adorned postage stamps, banners, statues and busts all over the known world.

Wilson's Victoria is a towering achievement, a masterpiece of biography by a writer at the height of his powers.


---
Received for review.
I'll admit that before reading this the totality of my knowledge of Queen Victoria came from the paragraph or so about her in my high school history book combined with what I learned from an episode of Doctor Who so I am certainly no expert. I did find this to be extremely educational and, despite its enormous size at nearly six hundred pages not including the notes, an entertaining read.
This was a comprehensive look at Queen Victoria's entire life. I can't say that it actually made me like her but it certainly helped me to understand her in a way I never would have thought possible.
The author did a brilliant job of creating a biography that is incredibly readable. There is no dry, textbook type tone to this volume and you could feel the author's joy for his subject in every page. The pictures, while interesting, were perhaps not the best choice to include. It was difficult to reconcile the woman and her personality described in the book with the miserable looking frog like woman shown in the pictures.
Overall, I was quite pleased with this and highly recommend it whether this is your first book about Queen Victoria or your tenth. Readers are sure to learn an immense amount about her and come away with a new understanding of her motivations and reign.
★★★★
☆
= Really Liked It
---
*This post may contain affiliate links*