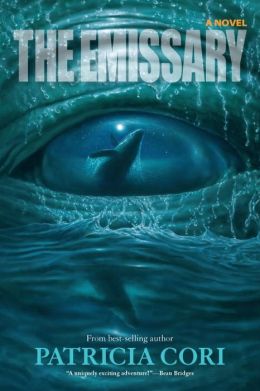 In her debut novel, Patricia Cori weaves her visionary message into a page-turning fantasy adventure that speaks to the very soul of the planet.

Within minutes of one another, three bone-chilling events take place around the globe. In Los Angeles, hundreds of blackbirds drop out of the sky, zapped to their death, mid-flight; in Maine, miles of beach are covered in tens of thousands of dead fish; in New Zealand, 150 whales and dolphins lie dead or dying on the beach.

Jamie Hastings, a renowned psychic researcher and telepath, forges a deep soul connection with the dying whales that leads to her troubled journey at sea as a consultant for USOIL, a Texas based oil company that's drilling in the most pristine waters of the Pacific Northwest, looking for oil—or so it seems. A bizarre unfolding of events aboard ship sparks the unraveling of a truly evil plan of a secret government that is intent upon silencing the music of the oceans and destroying all life on the planet.

As impossible as it is to imagine anything as sinister as the shadow Jamie faces in her mission to save the earth from the doomsday weapon bearing down on the world, the fact is that it is actually happening, at this very moment, while most of the world is asleep—or simply unaware.

One woman has been chosen to be the voice, against the forces of evil, of the cherished creatures of the sea. She is the emissary. The question is: Is there still time for her to stop it?


---
ARC received for review.
I wasn't sure about this at first and it turned out to be just as unfortunate as I'd expected. Although it was a light, fast paced read it had a decided crunchy granola feel to it. The book was clearly written with the intent of promoting the author's beliefs about saving the Earth's oceans and their inhabitants at any cost and the story felt somewhat forced at times as she tried to make the characters and their actions fit around this agenda.
Jamie wasn't even particularly likeable either. There were constant descriptions of her beauty, talents, and wealth. Nothing really ever went wrong for her. I just didn't care. There was no emotional connection there at all.
So, while this sounded interesting it turned out to be a rather mediocre blend of psychic/spiritual experiences and environmental activism which did not make for very pleasant reading. I really cannot recommend it.
★★
☆☆☆
= Just Okay
---
*This post may contain affiliate links*