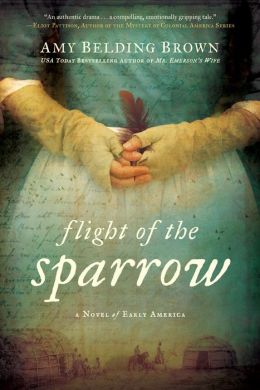 A historical novel based on the life of Mary Rowlandson "An authentic drama of Indian captivity…A compelling, emotionally gripping tale."—Eliot Pattison, author of the Mystery of Colonial America series.

She suspects that she has changed too much to ever fit easily into English society again. The wilderness has now become her home. She can interpret the cries of birds. She has seen vistas that have stolen away her breath. She has learned to live in a new, free way....

Massachusetts Bay Colony, 1676. Even before Mary Rowlandson was captured by Indians on a winter day of violence and terror, she sometimes found herself in conflict with her rigid Puritan community. Now, her home destroyed, her children lost to her, she has been sold into the service of a powerful woman tribal leader, made a pawn in the ongoing bloody struggle between English settlers and native people. Battling cold, hunger, and exhaustion, Mary witnesses harrowing brutality but also unexpected kindness. To her confused surprise, she is drawn to her captors' open and straightforward way of life, a feeling further complicated by her attraction to a generous, protective English-speaking native known as James Printer. All her life, Mary has been taught to fear God, submit to her husband, and abhor Indians. Now, having lived on the other side of the forest, she begins to question the edicts that have guided her, torn between the life she knew and the wisdom the natives have shown her.

Based on the compelling true narrative of Mary Rowlandson, Flight of the Sparrow is an evocative tale that transports the reader to a little-known time in early America and explores the real meanings of freedom, faith, and acceptance.


---
Received for review.
I wanted to dislike this from the start since Mary was such a miserable human being but I just couldn't which is a testament to the quality of the author's writing. She made even such a disgusting person as Mary not quite sympathetic, but at least tolerable enough to finish the book. I did have many times when I wished I could smack the woman though. I realize this is set in the 1600s but she's just such a horrible person even for the wacko Puritans that I was truly shocked. Her behavior was simply unacceptable in many instances and I actually found myself hoping that she'd get sick and die. I, of course, didn't want the Native Americans to kill her because I didn't want them to be punished but I held out hope that she would be shunned by her Puritan community upon her return and starve or freeze to death. No, really, she was that despicable of a human being. She had simply no redeeming qualities whatsoever. What is possibly even more disturbing is that this was a kinder, gentler representation of her and in real life she was actually, if possible, even worse.
If you can manage to get past your disgust for Mary the story is actually quite informative and interesting. The interactions between the natives and the invading Puritans were well illustrated and clearly had a strong level of historical accuracy. I've never been a big fan of the Puritans and this book made my dislike for them even more intense.
Overall this is a solid read and I certainly recommend it but be prepared for some intense emotions as you accompany Mary on her journey.
★★★
☆☆
= Liked It
---
*This post may contain affiliate links*