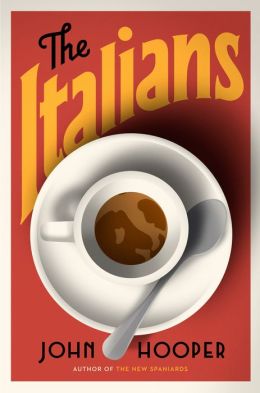 A vivid and surprising portrait of the Italian people from an admired foreign correspondent

How can a nation that spawned the Renaissance have produced the Mafia? How could people concerned with bella figura (keeping up appearances) have elected Silvio Berlusconi as their leader—not once, but three times? Sublime and maddening, fascinating yet baffling, Italy is a country of seemingly unsolvable riddles.

John Hooper's entertaining and perceptive new book is the ideal companion for anyone seeking to understand contemporary Italy and the unique character of the Italians. Digging deep into their history, culture, and religion, Hooper offers keys to understanding everything from their bewildering politics to their love of life and beauty. Looking at the facts that lie behind the stereotypes, he sheds new light on many aspects of Italian life: football and Freemasonry, sex, symbolism, and the reason why Italian has twelve words for a coat hanger, yet none for a hangover.

Even readers who think they know Italy well will be surprised, challenged, and delighted by The Italians.


---
Received for review.
It's very rare to find a nonfiction book that is not only interesting and educational but truly a joy to read and the author has accomplished that with this gem.
This covers everything from sex, image, and food to religion and politics and does it beautifully. The author clearly loves the country and its people and writes about them in such a tenderhearted way that this is a joy to read.
There are so many wonderful parts that I simply cannot list them all, but I particularly loved that section that discussed how Italians were mortified by a political candidate's wearing short sleeves under a suit coat. Or detailing the fashion choices of various candidates's wives. I was a bit amused until I realized that it really is bizarre to see a man's naked wrist sticking out from a dark suit coat, and that even Americans like me are fascinated by what the Duchess of Cambridge (aka Kate Middleton) is wearing. There was also a discussion about presenting gifts and how no matter the cost it should be wrapped beautifully. It's all part of the experience.
The section on the role of the Catholic Church in Italy was also quite fascinating. The Church permeates the entire culture and influences so many daily choices that it can be quite startling for those outside the environment.
Overall this was a fascinating book for those who want to learn more about the Italian people and what motivates them. It's a wonderful, beautifully written read and I highly, highly recommend it.
---
*This post may contain affiliate links*