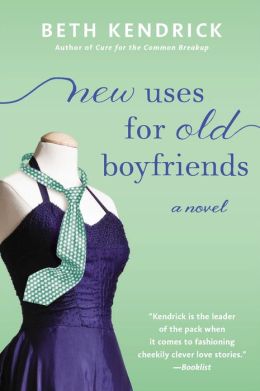 After growing up in privilege and marrying into money, Lila Alders has gotten used to the good life. But when her happily-ever-after implodes, Lila must return to Black Dog Bay, the tiny seaside town where she grew up. She's desperate for a safe haven, but everything has changed over the past ten years. Her family's fortune is gone—and her mother is in total denial. It's up to Lila to take care of everything...but she can barely take care of herself.

The former golden girl of Black Dog Bay struggles to reinvent herself by opening a vintage clothing boutique. But even as Lila finds new purpose for outdated dresses and tries to reunite with her ex, she realizes that sometimes it's too late for old dreams. She's lost everything she thought she needed but found something—someone—she desperately wants. A boy she hardly noticed has grown up into a man she can't forget...and a second chance has never felt so much like first love.
READERS GUIDE INCLUDED
---
Received for review.
This look interesting but sadly I found it to be more than a bit disappointing. It's perfectly fine Chick Lit but it's just so predictable that I didn't really enjoy it.
First, Lila was both annoying and boring. I gather we were supposed to feel bad for the "poor little rich girl" but I didn't. I just wanted to smack her. Over and over and over again. She was just such a bitch. I just could not stand her constant moaning about losing her rich husband and her family money. Yeah, it's so tough to be her. Boo freaking hoo. She's seriously the most self-absorbed character since Scarlett O'Hara.
If you want to read about a whiny WASP this is a great book for you. If, however, you don't really sympathize with shallow, selfish people, then this is not for you. While it is well written I simply cannot recommend it.
★★
☆☆☆
= Just Okay
---
*This post may contain affiliate links*