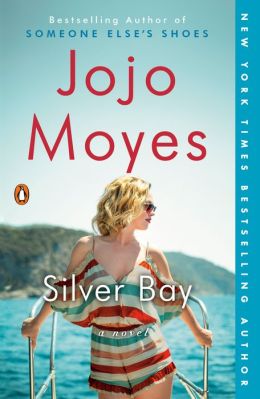 From the New York Times bestselling author of Me Before You and One Plus One, in an earlier work available in the U.S. for the first time, a surprising and moving romance set in an old-fashioned seaside town on the verge of unwelcome change.

Liza McCullen will never fully escape her past. But the unspoiled beaches and tight-knit community of Silver Bay offer the freedom and safety she craves—if not for herself, then for her young daughter, Hannah. That is, until Mike Dormer arrives as a guest in her aunt's hotel.

The mild-mannered Englishman with his too-smart clothes and distracting eyes could destroy everything Liza has worked so hard to protect: not only the family business and the bay that harbors her beloved whales, but also her conviction that she will never love—never deserve to love—again.

For his part, Mike Dormer is expecting just another business deal—an easy job kick-starting a resort in a small seaside town ripe for development. But he finds that he doesn't quite know what to make of the eccentric inhabitants of the ramshackle Silver Bay Hotel, especially not enigmatic Liza McCullen, and their claim to the surrounding waters. As the development begins to take on a momentum of its own, Mike's and Liza's worlds collide in this hugely affecting and irresistible tale full of Jojo Moyes's signature humor and generosity.


---
Received for review.
Frankly, I will read anything by Jojo Moyes since she's become one of my favorite new authors so I was thrilled to discover this earlier novel release in the U.S. for the very first time.
While not quite as amazing as her later novels this was certainly a solid read. It lacked a bit of the polish I'd normal expect from her but even with its slightly rough edges it was very well written. There is one particularly moving scene with a beached baby whale that had me crying outright. I felt like I was on that beach with that whale and it was heartbreaking, simply heartbreaking.
This was a delightful read full of genuinely interesting characters who you would enjoy knowing and spending time with in real life. It's touching, smart, and wonderfully written. I highly, highly recommend this. It's guaranteed to make you a fan of the author if you aren't already!
★★★★
☆
= Really Liked It
---
*This post may contain affiliate links*