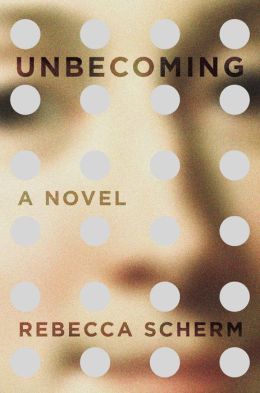 "Startlingly inventive." —The New York Times Book Review

A major debut novel of psychological suspense about a daring art heist, a cat-and-mouse waiting game, and a small-town girl's mesmerizing transformation

On the grubby outskirts of Paris, Grace restores bric-a-brac, mends teapots, re-sets gems. She calls herself Julie, says she's from California, and slips back to a rented room at night. Regularly, furtively, she checks the hometown paper on the Internet. Home is Garland, Tennessee, and there, two young men have just been paroled. One, she married; the other, she's in love with. Both were jailed for a crime that Grace herself planned in exacting detail. The heist went bad—but not before she was on a plane to Prague with a stolen canvas rolled in her bag. And so, in Paris, begins a cat-and-mouse waiting game as Grace's web of deception and lies unravels—and she becomes another young woman entirely.

Unbecoming is an intricately plotted and psychologically nuanced heist novel that turns on suspense and slippery identity. With echoes of Alfred Hitchcock and Patricia Highsmith, Rebecca Scherm's mesmerizing debut is sure to entrance fans of Gillian Flynn, Marisha Pessl, and Donna Tartt.
---
Received for review.
I'd heard wonderful things about this novel so I was excited to read it but I was a bit let down. It was probably my own fault for expecting a slick White Collar type story but I was still a bit disappointed.
The main problem was the central character, Grace. I just did not care about her. I didn't even care enough about her to dislike her. I just couldn't have cared less either way. There was no emotional connection with her so I just couldn't get into her story at all.
The story itself was well written with plenty of twists and turns and would have been thoroughly enjoyable if I'd cared even the least little bit about Grace. As it was, I kept hoping that there would be a spark of humanity about her that I could latch onto to make a connection with her, but sadly it never came about. There was just no suspense for me since I just didn't care what happened to her.
Overall, this is a perfectly good read with a complex story but it lacks that certain something that makes it a truly great read. I do look forward to reading the author's future works as she is clearly talented.
★★★
☆☆
= Liked It
---
*This post may contain affiliate links*