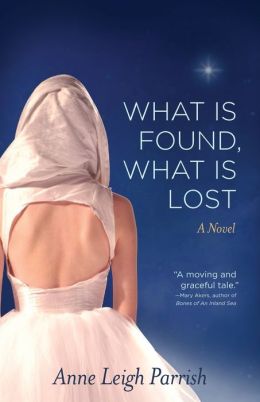 Freddie was raised on faith. It's in her blood. Yet rather than seeking solace from the Almighty when she loses her husband of many years, she enters a state of quiet contemplation—until her daughter, and then her sister, each come home with a host of problems of their own, and her solitude is brought to an end. As Freddie helps her daughter and sister deal with their troubles, her own painful past—a wretched childhood at the hands of an unbalanced, pious mother—begins to occupy her thoughts more than ever, as does Anna, the grandmother she's always wished she'd known better. Freddie feels that she and Anna are connected, not just through blood but through the raising of difficult daughters, and it's a kinship that makes her wonder what unseen forces have shaped her life. With all that to hand, a new family crisis rears its head—and it forces Freddie to confront the questions she's asked so many times: What does it mean to believe in God? And does God even care?




---
Received for review.
This sounded interesting and had potential but between the incredibly boring characters and the use of the word God in nearly every single paragraph this did nothing for me.
The characters claim to be somehow better than anyone else because of their faith. This faith allows them to abandon their families, their children, or whatever, in the name of their god and they seem genuinely shocked to realize that their actions have consequences regardless of whether they were performed in the service of a god or not.
The writing is extremely choppy and has lots of dialogue consisting of one sentence back and forths between characters which seriously affects the flow of reading and took away what little enjoyment I had remaining while reading this.
Overall, with a combination of obnoxious, holier-than-thou characters, small print, and poor writing, this is really not something I can recommend.
★★
☆☆☆
= Just Okay
---
*This post may contain affiliate links*