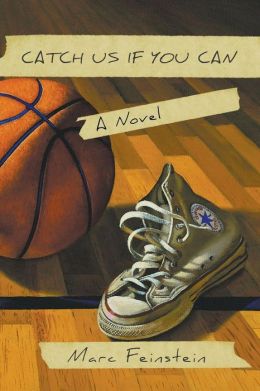 "Catch Us If You Can" is a coming-of-age tale of small town but urban youth growing up in the late 1960s trying to untangle the answer to Bruce Springsteen's haunting question: "Is a dream a lie if it don't come true or is it something worse?"

It is 1967. In Oldbrook, where basketball is a religion and making the high school team is a confirmation, Gene Gennaro is sailing through his freshman year, blown along by the steady prevailing innocent winds of the time —- sports, girls, and Rock & Roll. When a tragedy thrusts him into a new world forever rocked by the fateful day, he begins a journey through the berserk times.

For Gene, the Summer of Love is a summer of healing, buoyed by The Beatles and basketball. The next three frenetic years of high school are a lifeline as unbreakable as the fidelity of his friendships with five basketball teammates; most of all, Reuben, his best buddy since before kindergarten, whose lifeline at times turns into the rope for a tug-of-war between fate and will, testing their classically loyal friendship.
---
Received for review.
At nearly five hundred pages this is long. Very, very long. Unfortunately, it is also incredibly slow paced and suffers from excessive use of both SAT words and ridiculous amounts of descriptions about everything. Alone they're bad enough, but combined they do not make for a particularly enjoyable read.
The story sounded promising but was just so slow moving and the writing so bloated and unnecessarily literary that it lost any sort of enjoyment for me before the first chapter was over. I limped through but I really had to force myself to open it every single time.
Overall I really cannot recommend this. It has promise but it could really do with the services of a heavy handed editor.
★★
☆☆☆
= Just Okay
---
*This post may contain affiliate links*