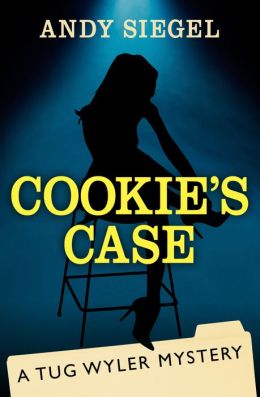 Tug Wyler is embroiled in the mysterious medical malady of a sexy stripper who slipped on a banana peel during her signature act

Cookie, an angel in stiletto heels, is by far the most popular performer at Jingles Dance Bonanza. To her devoted audience, she's a friend, therapist, and shoulder to cry on, all rolled into one. While meeting an old pal at the club, Tug doesn't expect to pick up a new client but quickly realizes the gallant Cookie—dancing in a neck brace, each leg kick potentially her last—is in need of a committed champion.

Righting wrongs is never a simple task for Tug, a sharp-witted and unorthodox trial lawyer who repeatedly finds himself in the middle of unusual cases and causes. But that doesn't stop him from trying. Believing that Cookie is the victim of a spine surgeon with a sloppy touch, Tug takes her case. But as he seeks both medical remedy and a fair shake for Cookie, he realizes—a tad too late—that sinister sights are now trained on him. In Cookie's Case, this offbeat attorney will go farther for justice than he ever has before.
---
ARC received for review.
This was my first experience with the author and his character, Tug Wyler, so I wasn't sure quite what to expect but I was very pleasantly surprised.
This was very well written and just zipped right along. I found myself vaguely surprised when I got to the end and realized that it was over so quickly. It was like discovering that you just ate the last potato chip in the bag but that you still want more.
Tug was a fun character and I found myself genuinely liking him. I especially enjoyed his conversation with his wife about her Candy Crush Saga addiction.
Overall, while the actual case wasn't overly enthralling Tug and the other characters made it enjoyable. This is a light, fast read that legal mystery fans are sure to enjoy and I certainly recommend it.
★★★
☆☆
= Liked It
---
*This post may contain affiliate links*