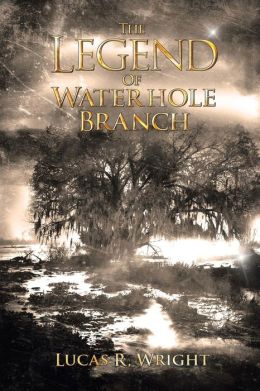 A Harrowing Race Against Time!

For centuries, treasure hunters have sought to uncover the infamous legend regarding a wealth of gold buried somewhere in Waterhole Branch by a notorious Spanish explorer...

But it turns out that one man may have already found it Hunter Pierce, raised in a rural area of southern Alabama, has mysteriously built a lucrative career on Wall Street. He's young. He's smart. He's ambitious. And he has his whole future ahead of him.

Then one night everything changes.

Locked in a treacherous game with ruthless killers and embroiled in a treasure hunt of epic proportions, Hunter is reunited with his two childhood friends - Brian and Camilla - who unexpectedly find themselves coaxed into this pulse-pounding adventure.

Unsure who is friend or foe, Hunter returns to Waterhole Branch—where his survival hinges on outsmarting the bad guys, masterminding an escape, and putting his trust in an unlikely source...


---
Received for review.
I was surprised to discover that this was the author's first book since it was quite a solid adventure with nicely fleshed out characters.
The story was interesting and while a large part of it was told in flashbacks it flowed surprisingly well. Hunter was, as he was designed to be, sort of an ass but deep down a decent guy and his growth was nice to see. The only character who bothered me was Camilla. She had a sort of Nikita experience that was very difficult for me fully believe. There was just something off about her and I never really liked her.
Overall, this was a very entertaining, fast, and intelligent read. I certainly recommend it.
★★★★
☆
= Really Liked It
---
*This post may contain affiliate links*