Alfonzo "Al" Bailey, author of Trying to Keep Moving Forward, stopped by for an interview.


---
Can you tell us a little bit about yourself?
I am a African-American former foster child who likes to use my experience to help others make their lives better.
What do you do when you're not writing?
Politics is my first love so in my spare time I am getting caught up on local, state and national politic.
When did you first start writing?
Well I have always been a good writer. I started writing my book in early 2012.
Is there any particular author or book that influenced you in any way either growing up or as an adult?
Yes, Iyanla Vanzant because I saw my life in her books. here she was a black woman who had been trough lots of turmoil but she did her work and then took her lesson to the world to help other do their work.
What inspired you to write this particular book?
I was inspired to write Trying to Keep Moving Forward because as I looked back at my life I realized that all the pain that I had gone through could be used to help other people and that foster kids don't tell the story of getting back up after the falls in life and I wanted to share that with the reader.
What was your favorite chapter (or part) to write and why?
My favorite chapter is the chapter about my grandmother. Its my favorite because even when I read it after writing it it was like god guided my hand in writing it and that comes through in that chapter
What is best writing advice you can give?
Keep Moving Forward. That is my advice for everything in life. Bad things will happen, rejection will happen but keep moving forward and tomorrow will be better.
Is there anything else you'd like your readers to know about the book?
That I have since gotten a Bachelors Degree from Cleveland State University and Masters in Public Administration from APUS
---
About the book:
"Trying to Keep Moving Forward" is the real life success story of Al Bailey, who made it from troubled foster child to Social Services board member and charity CEO. When his loving mother gave him up into foster care as a young child, Al was passed from home to home, making bad choices along the way, and even ending up homeless. Despite the toughest of beginnings, Al managed to turn his life around, working his way up to Executive Director of his own non-profit organization. But even here the road did not run smooth, as one bad decision cost Al more than he had ever bargained for. After a period of introspection, he serves the community again as a motivational consultant. In his first book, "Trying to keep moving forward", Al Bailey shows that as long as you keep on trying, your dreams really can come true. So easily he could have taken the wrong path, ended up dead, in prison for a long period of time or even totally dependent on the public systems, but today Al makes the choice every day to move forward on the inspirational journey to success, and wants to share his success and failures with others.
---
About the author: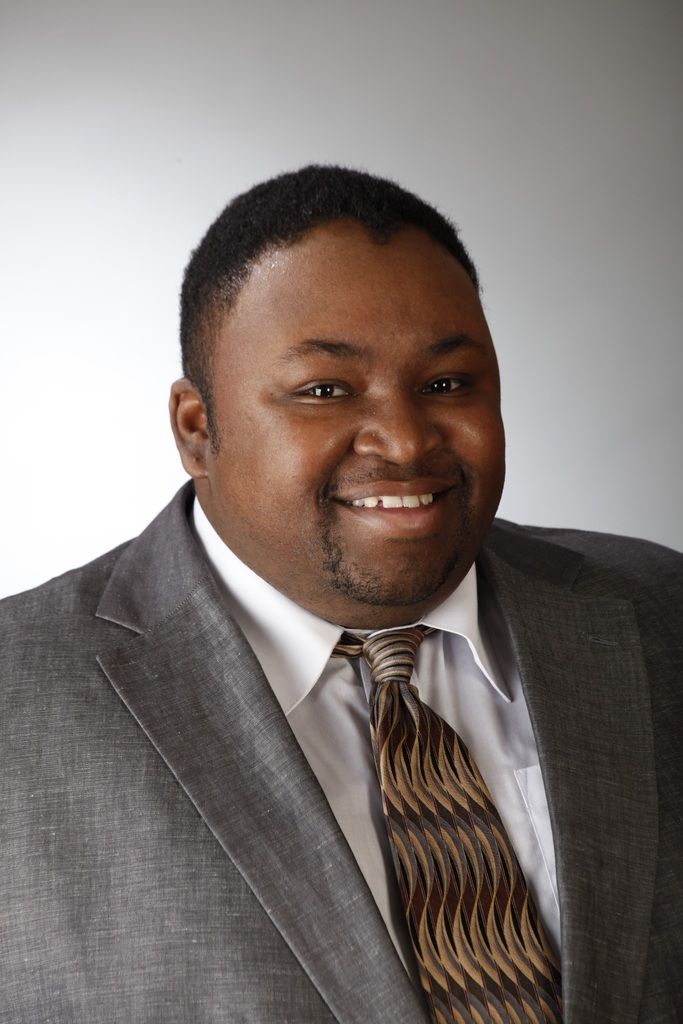 For some, the journey of life can be a rocky road, but Al Bailey decided not to let his road define who he is today. Al had a tough start, placed in the Foster Care system as young child, by a loving mother trying to do the best she could for her son. But Al Bailey has turned his lemons into lemonade, using his real his life experiences to illustrate that he is not just another do-gooder.
With a desire to become politically active from a young age, Al ran for State School board and City Council, becoming the youngest candidate to ever run for a state level position and raising an unprecedented amount of funds – an indication of his growing support. From there, in four short years he turned his idea for a non-profit organization for youths growing too old for foster care "Social and Educational Betterment Coalition, Inc.", into a successful company with a $750,000 yearly budget. His work has received proclamations from the Mayor, County Commissioners and other community leaders, including the Catholic Churches Social Services Arm, Catholic Charities and the Knights of St. Peter Claver African American Male Image Award.
Over the years Al has gone from a product of the Social Service system to working within the system as a top level Manager and a Board Member. Even as Executive Director, Al has made some mistakes along the way, and at one point this cost him everything, but he picked himself up and is once again a true success story, who's goal is helping others achieve their very best, no matter what their beginning, experiences or mistakes. Al explains: "I spent ten years in the system (in 23 foster and group homes), and made some bad choices along the way, but now look at me…. Well, that's what I want to show others. Show them that they too can make positive changes, change their life and even be a positive part of any community."
---