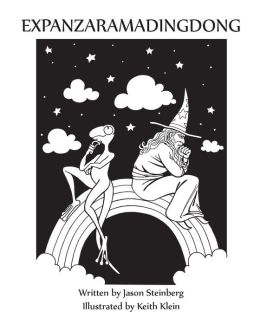 Welcome to Expanzaramadingdong, a phrase to say when things just don't make sense. Jason Steinberg's collection of poems will open up a world to children that gives insight to many of life's wonders, such as growing old, being a tattletale and how to avoid being a failure. A world where you don't have to be royalty to be treated like a queen, a world where you learn the dangers of being a fly on the wall, and a world where the Fountain of Youth really does exist. Jason Steinberg's fun and imaginative storytelling will provoke your mind, touch your soul and make you smile.









---
Received for review.
I'm not generally a big fan of poetry but when I saw that this was being compared to Shel Silverstein's work I had to give it a try. While this is similar in style it's actually just not as upbeat and happy as Silverstein's work. Most of the poems were actually incredibly depressing. And the ones that weren't were obnoxious in their heavy handed political correctness.
Overall this was a mildly amusing collection of poems with quite nice accompanying artwork, but it's certainly not on par with Silverstein. It's certainly worth a look if you're looking for something in the same vein but I wouldn't go out of my way to pick up a copy.