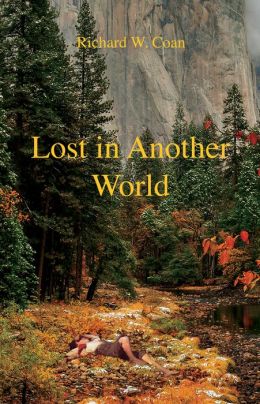 Abandoned in the woods, a young boy named Teddy slides downward into a dream world where he is faced with many challenges to his ingenuity and courage. In a realm that is home to a variety of animals and ruled by a gigantic jackrabbit, the king puts him through three major tests to determine whether he is worthy of remaining there. Passing the tests, Teddy moves to a neighboring realm, where he meets a girl name Mindy that he would love to have as a sister. She disappears, and he encounters many other creatures as he endeavors to find her. At the end of an elaborate journey, he awakens to a promising new life.










---
Received for review.
I'm not entire sure what the point of this was. Apparently I just didn't grasp the author's vision but I was more confused than intrigued while reading this. I'm pretty sure the goal was not to make the reader feel completely high a la Twin Peaks but that's all it accomplished for me.
Since I never did discover the point of this and was not a particularly enjoyable read I really cannot recommend it.
★★
☆☆☆
= Just Okay
---
*This post may contain affiliate links*