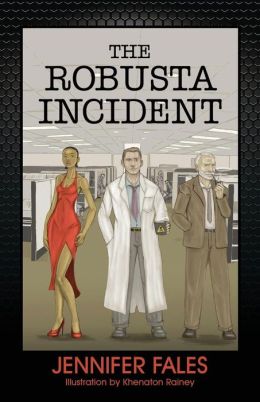 Coffee with a double shot of voodoo and vengeance. Meet Howard Danishefsky. He's a smart-mouthed chemist working for his ex-lover turned tight-skirted, ball-busting boss, Melinda Carpenter, in the shiny downtown office of an international coffee conglomerate known as the Robusta Corporation. He has a legendary astrophysicist father in the Consortium of Evil that he's never met, a dead Russian mother who still keeps in touch, and a brilliant young daughter he loves but rarely sees. More importantly, he also has an evil genius complex that is about to go through the roof. When Howard finds himself pushed past his tolerance limit once again by Carpenter's cutthroat machinations and the Robusta Corporation's mindless culture, he takes it as his cue to "evil up" seeking revenge so nefarious it's guaranteed to gain the attention of the Consortium. What better way to do it than by adding a little "something extra" to the new coffee he's been given carte blanche to develop and using the entire office as his own personal test group? He's convinced he has it all under control, until his secret ingredient gains him the interest of a voodoo queen, an ancient professor, and a guy so far past his expiration date deodorant doesn't even stand a chance. Monday through Friday getting you down? Ever wonder how far you'd go for revenge on the worst boss, or the most miserable job you've ever had? Ever wonder what would happen if you did? Then you, my friend, need to read The Robusta Incident - and be careful what you wish for.
---
Received for review.
Even though I had no idea what the heck was going on for approximately ninety percent of the book this was still an entertaining read. I didn't care about the characters or what happened to them but the story had a fun, Office Space type feel to it that kept me reading.
If you're looking for a light, fun read then this is a very good choice. It's the book equivalent of cotton candy - I have no idea what's in it but it tastes good at the moment and that's good enough for me.
★★★
☆☆
= Liked It
---
*This post may contain affiliate links*