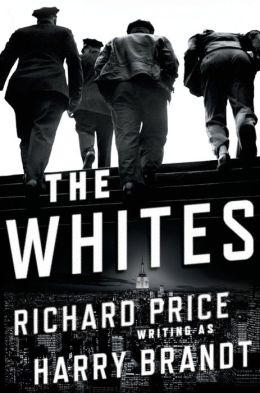 The electrifying tale of a New York City police detective under siege-by an unsolved murder, by his own dark past, and by a violent stalker seeking revenge.

Back in the run-and-gun days of the mid-1990s, when a young Billy Graves worked in the South Bronx as part of an aggressive anti-crime unit known as the Wild Geese, he made headlines by accidentally shooting a ten-year-old boy while struggling with an angel-dusted berserker on a crowded street. Branded as a loose cannon by his higher-ups, Billy spent years enduring one dead-end posting after another. Now in his early forties, he has somehow survived and become a sergeant in Manhattan Night Watch, a small team of detectives charged with responding to all post-midnight felonies from Wall Street to Harlem. Mostly, his unit acts as little more than a set-up crew for the incoming shift, but after years in police purgatory, Billy is content simply to do his job.

Then comes a call that changes everything: Night Watch is summoned to the four a.m. fatal slashing of a man in Penn Station, and this time Billy's investigation moves beyond the usual handoff to the day tour. And when he discovers that the victim was once a suspect in the unsolved murder of a twelve-year-old boy-a savage case with connections to the former members of the Wild Geese-the bad old days are back in Billy's life with a vengeance, tearing apart enduring friendships forged in the urban trenches and even threatening the safety of his family.

Razor-sharp and propulsively written, The Whites introduces Harry Brandt-a new master of American crime fiction.
---
Received for review.
You know I'm a huge fan of mysteries and crime fiction so I knew I would love this from the moment I read the description, and I did.
The story was truly engrossing and had so many moments that had me saying "What? But.. what?" that it had me hardly blinking as I flipped the pages as fast as I could read them.
I know it's incredibly overused but this really does have a dark, gritty, real feel to it. You can almost taste the exhaust and feel the grime as you read. There's an almost overpowering feeling of depression which adds such a wonderful dimension to the story. It sounds odd, but the very darkness and weight make it just that much more enjoyable. You can actually feel the weight lift when you put the book down and it's like you walked out of a coal mine into a perfect Spring day.
Overall, with a thoroughly engrossing mystery to solve and brilliantly written characters this is a must read for all crime fiction fans. I definitely recommend it and look forward to reading the author's future releases.
★★★★
☆
= Really Liked It
---
*This post may contain affiliate links*