Lisa Barnett, author of The Infinite Wisdom of the Akashic Records, stopped by to share with us a piece she wrote.


---
---
About the book: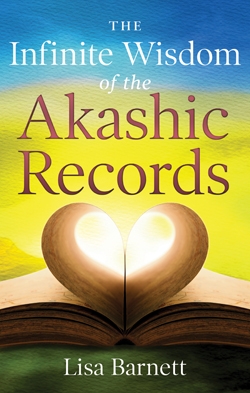 The Infinite Wisdom of the Akashic Records is an extraordinary book filled with unparalleled tools for transformation. Accessing the Akashic Records is one of the most powerful paths to self-awareness and personal change currently available. Lisa carefully and lovingly guides you through the Akashic Knowing Wisdom Prayer System, a five-step system with three vibrational keys to directly and easily access your Akashic Record. You will also become skilled at:
The art of formulating questions to receive life-enhancing answers.

Releasing karma, soul contracts, and vows that bind you to negative life patterns.

Gaining clarity about personal situations by practicing exercises.

Learning new healing tools from the Akashic Lords to assist you in further releasing old issues and aligning with your life purpose.
Author Lisa Barnett has gathered all her most successful techniques, strategies, shortcuts, and wisdom into this one book so you can do it yourself--anytime, anywhere.
---
About the author: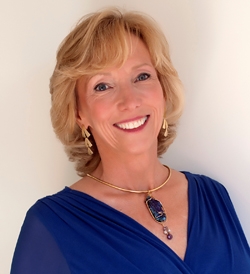 Lisa Barnett is the Founder of Akashic Knowing School of
Wisdom and an internationally recognized teacher with
more than twenty years of experience in the spiritual healing
forum. Through her school, Lisa has created resources to
share this ancient yet accessible Akashic Field. She accesses
the healing guidance of the Akasha for her clients using sacred prayers and healing tools, providing her students with the knowledge to enter their own personal soul record.
Lisa specializes in empowering individuals to find greater fulfillment, happiness, abundance, health, and ease by aligning with their Soul Path, realizing Soul Contracts, and completing Karma and Vows. This is all possible by incorporating information from their Akashic Record into daily life. The tools and prayers of the Akasha help her clients and students at a soul level to create the life their hearts and souls desire.
Lisa has developed an amazing program that helps ordinary people experience lasting transformation, and her special healing technique called "Pain Body Release" energetically helps to release accumulated emotional pain from this or past lifetimes. She has written five course manuals, produced dozens of audios, and currently leads frequent webinars to teach people around the world how to access their Akashic Record.
---
*This post may contain affiliate links*