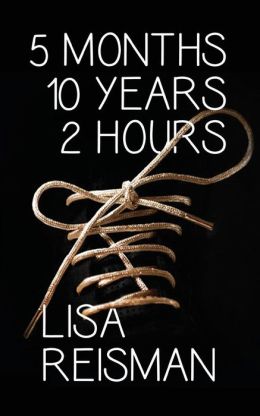 When a disillusioned New York attorney decides to leave the law, buy a lipstick-red convertible, and hit the road, she doesn't expect to wake up in a hospital room with a malignant brain tumor and a prognosis of one year to live. Or that ten years later, she'll be competing in a grueling triathlon. "A meticulously written book that tells a remarkable story of not simply survival but of hard-won, bone-deep change. Lisa Reisman writes with unflinching clarity about what it means to have your life taken to the edge where, along with its possible end, you see your own flawed self. It's a testament to her tenacity, skill, intelligence and courage that she took that pivotal moment - a moment many of us would just as soon forget - and turned it into this extraordinary read. I recommend it to anyone who wants to understand what life is really about." - Joan Leegant, Wherever You Go






---
Received for review.
Normally I try to avoid memoirs, and those about cancer I avoid like the Plague, but this strangely intrigued me so I decided to give it a try and I'm quite glad I did.
The author transformed what could have been the typical yawn worthy poor me story into a truly interesting story about what really matters in life. I might even call it inspiring.
The only ting I was no particularly impressed with was the way the author and her niece treated an elderly dog. For a woman who was ill herself at the time I would expect some compassion but instead she encouraged the niece to try to ride the dog like a horse, poke at it, and generally harass it. This was not becoming behavior and, thankfully, occurred late in the book or I would have abandoned the book. It was this lack of compassion on the author's part that dropped this from four stars to three.
Overall, this is an interesting and fast read about one woman's journey with cancer and if you find such stories uplifting you are sure to enjoy this as well.
★★★
☆☆
= Liked It
---
*This post may contain affiliate links*