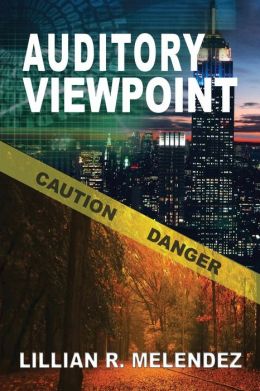 Gloria Rank has lived her entire life in the dark. Blind since birth, she has made a name for herself as a respected talk radio show host in New Jersey. When her younger sister, Anna, has her identity stolen and a man is murdered outside her apartment, Anna becomes the prime suspect in an FBI investigation. But when bodies begin piling up around her, the FBI has to admit that she is being stalked by a murderer.

ith the FBI focused in the wrong direction, it is up to Gloria to teach Anna to use her other senses--hearing, touch, taste, and smell--which she never really had to completely rely on before to help uncover a ring of identity thieves and stop the killer from taking her life, and perhaps Gloria's as well!

Their only hope for survival is an experiment in perception that will unearth heartbreaking secrets and catapult Gloria into a darkness of the heart beyond any that she has ever known.



---
Received for review.
This had potential but the rather poor writing took away any sort of interest and enjoyment. English is the author's second language and, sadly, it shows. The writing is so stiff and boring that I just couldn't bring myself to slog through it. It actually would have been better had the author written it in her native language and had it translated. There are just so many little errors in syntax and such that it's truly unbearable for any length of time.
Overall, if you can get past the poor writing this may be a good story but I really cannot recommend it.
★★
☆☆☆
= Just Okay
---
*This post may contain affiliate links*