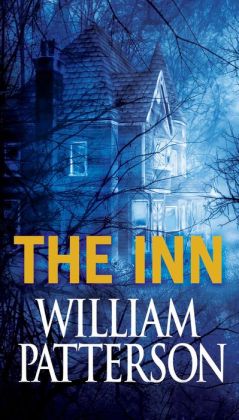 If you're very lucky. . .

The ramshackle B&B in western Massachusetts isn't just an inheritance--it seems like the best chance for Jack and Annabel Devlin to save their marriage and start over. But Annabel's first impressions of the remote inn don't ease her nerves. In fact, everything about the gloomy Victorian draws Annabel back into childhood nightmares. . .

They might let you leave. . .

Locals whisper about the Blue Boy Inn and its long history of murders and mysterious disappearances. Soon Annabel hears noises within the walls and glimpses something--some things--scurrying in the shadows. The locked attic, the bricked-up fireplace. . .for years they've helped keep a ravenous evil at bay. Now Jack and Annabel's arrival has stirred the house to life again. Debts must be paid, hungers will be satisfied, and one by one, Annabel's worst fears are about to come true. . .

"The Conjuring meets The Shining in William Patterson's deliciously creepy thriller, The Inn. Fast-paced, horror-filled, clever and impossible-to-predict, this heart-pounding tale will leave you breathless." --Kevin O'Brien, New York Times bestselling author
---
ARC received for review.
When I first received this I was excited, thinking that it would be a nice scary story similar to an early Stephen King and it was, but that was about it. There was nothing really different or interesting about this to set it apart from the four hundred other haunted New England bed and breakfast stories out there. It was okay, but it wasn't spectacular.
Part of the problem was Annabel herself. I could not stand her from the very first page and my dislike continued to grow through the book until just reading her name became like nails on a chalkboard to my mind. I actually found myself hoping that something would finally kill her so I wouldn't have to listen to her whining anymore.
Overall, this was a solid read that I wouldn't quite call enjoyable but if you're looking for something creepy to read late at night that makes you sleep with the lights on then this is a good choice.
★★★
☆☆
= Liked It
---
*This post may contain affiliate links*