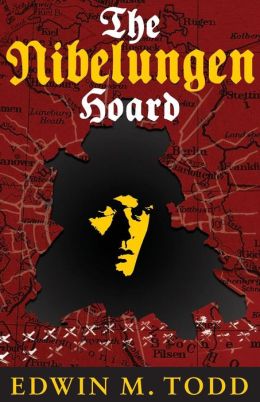 In the last days of World War II, SS lieutenant Johann von Ritter is dispatched on a mission to deliver a strongbox to the port of Stettin. But, feeling betrayed and disgusted by the Nazi leadership, he disobeys orders and hides the loot instead. Knowing he isn't going to make it, he leaves clues to the strongbox's location in two letters-one to his sister and one entrusted to Lena Mueller, the nurse who bears him a child he never knows.

Almost fifty years later, during the fall of the Berlin Wall, American Christoph Mueller inherits one of Ritter's letters from his dying grandmother. The contents of the yellowed missive plunge Mueller into a dangerous world.

Aided by Kurt Webber, a longtime friend of his grandmother's, Mueller finds himself on the run while Communist East Germany crumbles around him. He's the last to know the secret he holds as he's seduced by a Stasi informer and stalked by the murderous son of von Ritter's sister.

Set against the background of twentieth-century Berlin's most significant moments, The Nibelungen Hoard weaves historical facts and personages with riveting fiction, resulting in a dramatic tale of epic proportions.
---
Received for review.
I started this expecting something along the lines of a Steve Berry novel and I must admit that I was a bit disappointed. While this has all the elements of an engaging novel - intrigue, a missing treasure, etc. - this simply was not very enjoyable.
I found myself not caring about the characters or the treasure or anything else because I kept nodding off every time I opened this. The writing is very good, but the storytelling left a bit to be desired. There was just no connection with the characters at all. I just didn't care either way if they actually found the treasure or not since I was so bored.
Overall, while this had promise it felt a bit short of expectations and I really cannot recommend it.
★★
☆☆☆
= Just Okay
---
*This post may contain affiliate links*