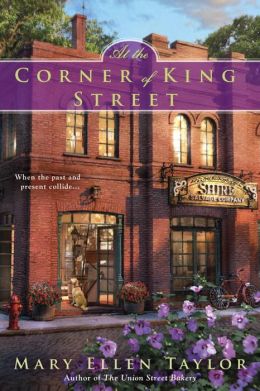 The author of The Union Street Bakery presents a new novel about a woman searching for a fresh start—while unable to forget the past…

Adele "Addie" Morgan grew up in a house filled with pain and loss. Determined to live life on her own terms, Addie moves to the country and finds a job at a vineyard where she discovers stability, happiness, and—best of all—love with the kind owner, Scott.

But an unexpected call abruptly pulls Addie out of her new and improved life. Her sister has just given birth and Addie's Aunt Grace wants her to return home to help the family—even if it means confronting things she's tried so hard to forget.

When Addie arrives, she quickly realizes that she hasn't truly let go of her former life, at least not completely. After making a surprising connection with her sister's baby—and her sister's ex-husband, Zeb—Addie must choose between her picture-perfect future with Scott and the family roots she thought she'd left behind for good…
---
Received for review.
I wanted to like this more than I did but it was just so beyond cliched that I couldn't. Chick Lit about strong Southern women and romance mixed with witchcraft has been done so many times before in much better ways and this fell short.
I wish I could say that this is a great beach read but it's really not. It's boring and tedious and filled with stereotypical, flat characters that you really don't care about in the least. Not to mention that no one seems to have a full length name - Zeb, Shep, Addie - the names are beyond annoying.
Overall, while I had modest hopes for this sadly it fell short of even those. I really cannot recommend this.
★★
☆☆☆
= Just Okay
---
*This post may contain affiliate links*