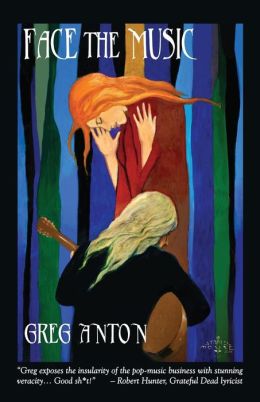 Overview San Francisco, 1975. Woody, an artistically brilliant, socially inept street musician, is just getting by. Inspired by Stephanie, the love of his life, he writes an amazing song that could launch his musical career. Then an unexpected betrayal leaves him fighting for his relationship, his song and his future.

Hopelessly disorganized, armed only with his guitar and unique sense of humor, Woody tries to persevere against the inequities of the music business. Passion, desperation and intense idealism propel him head-on into the challenges of surviving as an uncompromising artist.

Face the Music is a story of love, self-discovery, and the spiritual power of music.






---
Received for review.
I wanted to like this, I really did, but I just couldn't. I just didn't care about Woody as a person in the least and the descriptions of the music business and its failings left me more bored than anything. While the writing itself was adequate the dialogue felt stiff and was often outright uncomfortable to read which did not add to the experience.
Overall, unless you really, really like reading about whiny musicians then I really cannot recommend this.
★★
☆☆☆
= Just Okay
---
*This post may contain affiliate links*