Tiana Nicole, author of You're Not the Boss of Me, stopped by for an interview.


---
Can you tell us a little bit about yourself?
I'm a Jill-of-all trades who lives vicuriously through myself. My ambition keeps me grounded to never allow my fears to drive my motivation. In addition to being an author, I"m also a mentor for young teenage girls, and motivational empowerment speaker for women seeking to break the barriers in the land of entrepreneurial opportunity.
What do you do when you're not writing?
When I'm not writing I'm researching. One thing I've learned over the years is that it takes more than writing about what you know. If you write about only what you know, your writing career won't stretch as far as your hopes. Researching my next project is always on my agenda even when I'm not writing.
When did you first start writing?
I started writing at the age of thirteen, however I would always tell the entire story within the first five chapters (laughter). Over the years I pushed myself to become a better novelist. I pushed myself to believe that practicing the craft would make me better as a writer.
Is there any particular author or book that influenced you in any way either growing up or as an adult?
Growing up I had become infatuated with Terry McMillian novels. The plot development, the character development, all had me hooked from the beginning. I can truly say that reading her novels urged me to become a writer, even at an early age.
What inspired you to write this particular book?
I'm always receiving emails from women, or being approached by women who admit that my writing has inspired them in some sort of way. Many of these women often admit that they inspire to become novelist, however never gained the courage to follow through with it because of their fears. Just like those women, at one point in my life I developed the same exact fears and I wanted to share with women nationwide how to defeat those fears.
What was your favorite chapter (or part) to write and why?
My favorite part to write would have to be the short fictional piece of the story. I loved this section of the story because it spotlights how dangerous and crippling fear can become. It's one thing to tell someone how to defeat fear, however it's another to demonstrate how damaging fear can become.
What is best writing advice you can give?
The best writing advice I can offer to any aspiring writer would be to do your research. Researching any industry you're seeking to break into is crucial. Having that overall basic knowledge of whats to come can take you a long way.
Is there anything else you'd like your readers to know about the book?
If you're seeking empowerment, and need encouragement, this will definitely be a great read for you! I want my readers to know that this book is definitely a barrier to defeating your fears, in order to achieve the ultimate success.
---
About the book:
With You're Not the Boss of Me Tiana Nicole discovers the value of women determining the tools needed to face fear-an unpleasant emotion all women have to find the courage to conquer. Many women are fearful of following their dreams because their unsure of what will be at the top of the staircase, if they take the initial step.

Because fear is the opposite of desire, Tiana Nicole reveals to women how the beast of fear can cripple their dreams, not allowing them to manifest their aspirations. You're Not the Boss of Me is a book that has been written to portray a deceptively uncomplicated scenario, with an important message meant to modify the way women cope with fear, in order to achieve the ultimate success and desire.

Tiana Nicole challenges fear reminding it that "You're Not the Boss of Me" by unveiling to women, comprehensive and effective methods on how to successfully manage fear as they move forward with their lives fearlessly.
---
About the author: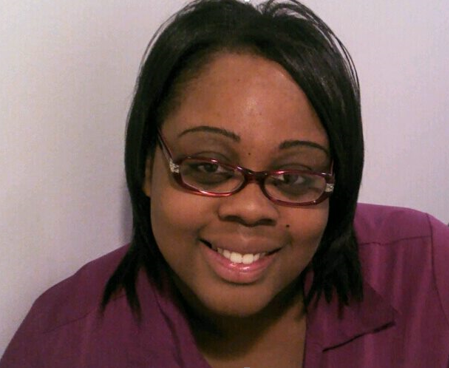 Author Tiana Nicole was born in Chicago, Illinois where she was raised by her late great grandmother Lillian E. Hudson. She attended the College of Technology where she earned her degree in Computer System Technology. After discovering she displayed the talents of a Jill-of-all-trades she went on to earn a Bachelor's Degree in Psychology, and also a Master's in Business Management.

Tiana quickly discovered writing was something she could do, and she could do it well. She managed her craft by attending creative writing classes, to avidly consuming the works of her favorite Authors. Being given the gift of creating and molding characters for the imagination, she began to shape and mold a writing career of her own.

Tiana re-released her freshman debut novel Deceitful Temptations January 2015 under her privately owned imprint Triple Pearl Productions. Her sophomore novel titled the Sacred Bond of Matrimony was released January 2015, along-side her debut novel Deceitful Temptations. She decided not to stop there by releasing her Junior novel titled Vengeance is Sweeter than Khandy in February 2015. She's pleased to continue the saga by releasing her Senior novel titled You're Not the Boss of Me on October 19, 2015. Her Final release of the year titled What's Done After Sunset will be set to be released during the kick off of the 2015 holiday season.
As an accomplishment to her literary works, in 2014 she was nominated for book of the year award for her Debut novel Deceitful Temptations by PEN'Ashe Magazine.
Tiana Nicole continues to reside in the city of Chicago, where she shares her life with her loving and supportive husband, and their three children. She intends to create fiction for the imagination for many years to come due to her developed talent that is built to last.
---