Debra Diamond, author of Life After Near Death, stopped by to share with us an article she wrote.


---
---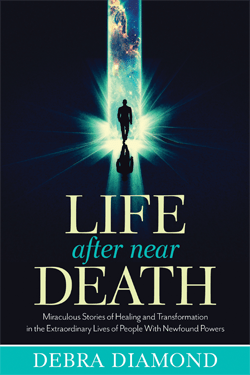 Life After Near Death profiles a dozen cases of near-death experience after-effects, including newfound musical and artistic talents, mathematical gifts, enhanced hearing, elevated IQ, improved vision, spontaneous healing, and electrical sensitivity. Bridging the gap between science and spirituality, Life After Near Death explores these miraculous after-effects and new evidence concerning the NDE to reveal for the first time:
New evidence affirming the survival of consciousness after death.

The circumstances and conditions that give rise to a NDE.

The link between predisposition and the NDE.

The role of manifestation and intent and the NDE.

The unmistakable connections between the energetic world and the NDE.
Life After Near Death is the only book to explore the deeper meaning of the near-death experience through the prism of its extraordinary after-effects. It offers a new, science-based paradigm to unravel the NDE and our assumptions regarding the afterlife. Because although you can return from an NDE, you will never return to your former life.
---
About the author: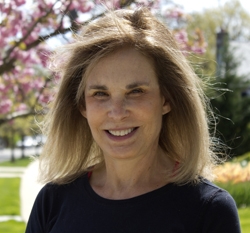 Debra Diamond is a former Wall Street money manager and artist who left a high-profile life to pursue one of purpose and spirituality. In 2008, she had a transformational experience that left her with unconventional powers as a clairvoyant and medium. As an investment professional, Debra was a professor at Johns Hopkins University and a regular commentator on CNBC. She was profiled in the Wall Street Journal, Forbes, the Washington Post, the San Francisco Chronicle, and the Baltimore Sun. She has an MBA from George Washington University and is a graduate of Christie's Education and the Jung Institute. The mother of three sons, Debra splits her time between Taos, New Mexico, and the East Coast.
---