Nancy du Tertre, author of How to Talk to an Alien, stopped by to share with us an article she wrote.


---
---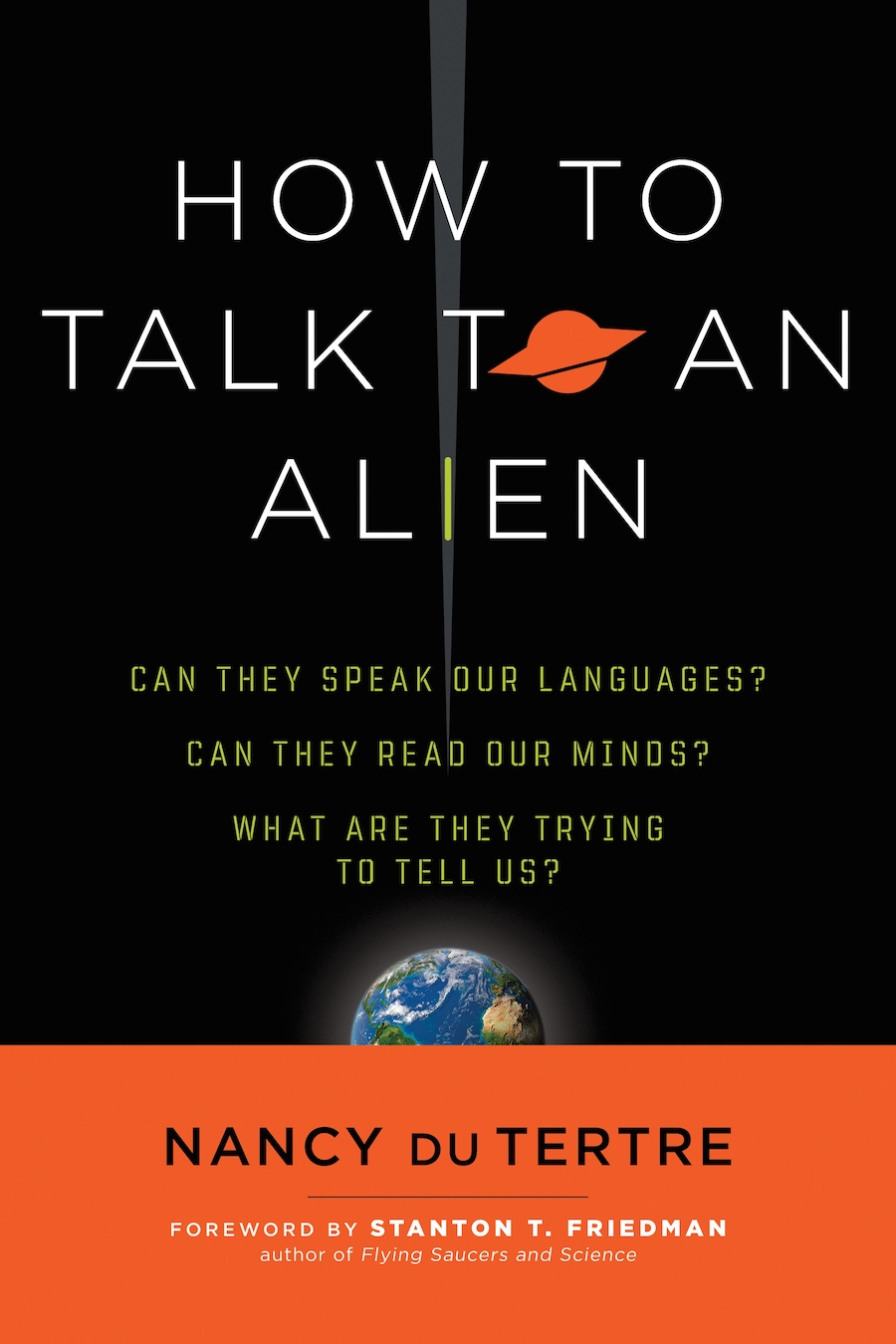 Nearly half of all Americans believe that UFOs may be signs of extraterrestrial visits. About 10% claim to have witnessed an actual UFO and 2.9 million Americans believe they have been abducted by aliens.

Where are these aliens, and how can we communicate with them?

Who shall speak to them on behalf of planet Earth, and who can translate their intentions—good or evil—toward the human race, and where can we learn about their advanced technologies?

These and many more fascinating questions are answered in Nancy Du Tertre's new book, How to Talk to an Alien: Can They Speak Our Languages? Can They Read Our Minds? What Are They Trying to Tell Us?
---
About the author:
| | |
| --- | --- |
| | A trained psychic and spirit medium, an attorney and a trained remote viewer and Gestalt therapist, du Tertre is widely known as the "Skeptical Psychic." Her unique approach, her predictions and her research into connecting with ETs have emerged from her scientific interest in psychic intuition and linguistics—along with her own UFO/alien experiences—resulting in the new field of extraterrestrial/alien communication. |
---