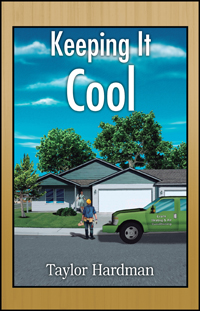 Bill Evans feels his life plan is on track. He has his own heating and air conditioning company in the hot California town on the banks of the Colorado River. He has enough work to survive if he keeps expenses down. The repairs and upgrades on an old house he bought at auction are coming along.
Then, a box of old letters sends him on a detour. A beautiful young history teacher offers to help him research the events described in the letters and learn more about the soldier and the young woman who had dreams of their own. Soon there is more than just research involved.
Having your own business is never easy, certainly not in a tight economy, and complications are soon multiplying. Can Evans meet all the challenges and still find time to follow his heart?
---
About the author:
Taylor Hardman worked as a high school teacher and administrator, teaching a variety of classes including creative writing and consumer math. Summers were spent helping in the family heating and air conditioning business. Interests include travel, reading, writing, and photography, especially pictures of the four Hardman daughters and family pets.
---