In this sequel to "Pass Me The Rice," retired Navy Lieutenant Kay accepts an Admiral's invitation to return to Vietnam for a specific purpose.

When that task was completed and all the US Forces withdrew from Vietnam, Kay joins the Defense Attaché Office, Vietnam.

This organization replaced the Military Assistance Command, Vietnam and was responsible for managing the remaining US support for the Vietnamese government.

Kay describes the mounting dread that encompassed the South and the ensuing events that led up to the country's collapse in April 1975.
---
About the author: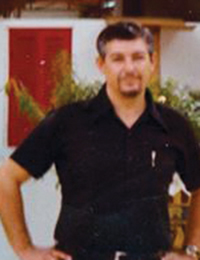 Born and raised in Northern New Jersey to parents of Greek-American descent, he enlisted in the Navy for four years. Attained the rate of Quartermaster-Signalman First Class and became UDT qualified. After the Navy, he attended the University of Minnesota receiving a BA in Cultural Anthropology and a BSME in Engineering. Upon graduation in 1963, attended Navy OCS and received a commission as an Ensign. In 1967, he volunteered for Vietnam duty and was assigned as Senior Advisor to Junk Force Coastal Group 41. Later transferred to Staff Headquarters, he established a monthly Advisor's Newsletter that won the Chief of Naval Information's Best Newsletter Award for 3rd Quarter '67. He extended his tour to become Senior Advisor to VN River Assault Group 24. With less than two months to go, he was wounded and medevac'd home. After his leg was amputated below the knee, he retired from the Navy. Commander Naval Forces Vietnam, Vice Admiral Elmo Zumwalt, requested that he return to Vietnam to head a unit to assist VN Navy Disabled Veterans. His Anthropology degree made him a natural Advisor. When the US Military withdrew from Vietnam in March 1973, he joined the Defense Attaché Office, Saigon as the Administrative Officer for the N-4 Logistics Office. After eight years in-country, he, his Vietnamese wife, and three-month-old daughter were evacuated to the States in late April 1975 when the North Vietnamese had surrounded Saigon. He then joined PERA (CRU-DES) in the Philadelphia Naval Shipyard as the Repair Engineer for Battleships and Cruisers, and after twenty-two years of Civil Service, he retired. They now reside in Pensacola, FL where he works at his writing.
---